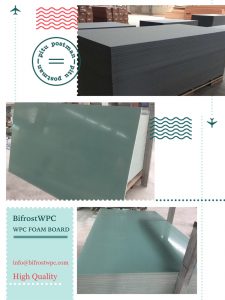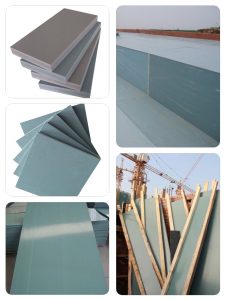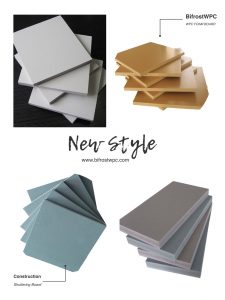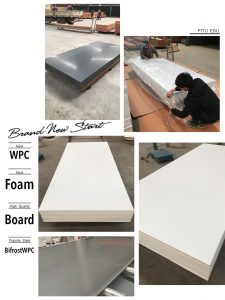 BifrostWPC Shuttering Board is made by PVC resin and wood powder(or bamboo power) at a certain ratio, added with special additives and extruded at high temperature.
WPC Shuttering Board is a new building template material,it is a good products in stead of steel board bamboo plate ,gypsum board and plywood.
It is can be recycled more than 20-30 times,so the total cost is much lower than the current use of bamboo template construction, and it has excellent flame retardant performance, from self-extinguishing fire, smokeless.
It is100% moisture proof and can be kept in water for long time. Can be cut with saw and can be nailed as plywood.
Products Name: WPC Shuttering Board
Size: 1220*2440mm,   915*1830mm or customer size
Thickness: standard 12mm,15mm 18mm 20mm
Density: 0.7-0.75 g/cm3
Color: Greyish-green or Black
Advantages in building construction– formwork board
1. Easy to take off from the concrete. Concrete wont be sticky to this kind of board.
2. Adjustable size. The board size is adjustable according to the requirement from the builder.
3. Shiny and  Smooth surface.  The concrete is with smooth surface after stripped .
4. Steady quality. The wpc board is with very good mechanical strength, It can work well in -20 to100 degree.
5. Easy to install and save labor. It is in light weight and can be processed to any shape and size, save labor.
6. Product attribution is good. wpc board is antisepticise, inflaming retarding and waterproof.
7. Energy saving and environment protect.
8. Lower cost. Turnover can be up to over 20-30 times, so deeply reduce the cost.